Surveillance System Survivability
Fire Alarm System requirements are clearly defined in massive code books and have been successful in providing safety to America's students for the past 65 years, with not one death reported as a result of fire during that period. Before the implementation of Fire Safety Regulation, during the period of 1937 to 1954, 755 student's grades K-12 perished in school fires.
Today, we find it incumbent upon authorities to implement Life Safety and Communication Regulations using technology readily available to effectively manage an active shooter crisis and save lives. Life Safety and Communications survivability is paramount to effective Emergency Management. Just as Fire Codes have prevented death by fire in our schools for the past half century, Life Safety and Communications Codes will help to prevent or reduce the numbers of deaths caused by violence in schools.
Attacks in New York on September 11, 2001 bring into sharp focus the importance of having secure, intelligent buildings with systems that effectively determine the situation at hand and provide authorities with the information to best direct occupants from danger.
Fire Alarms with Voice Evacuation Systems designed to unlock doors and prompt occupants to exit in an orderly fashion is outdated, and if left as the primary Life Safety System, may in fact be used nefariously to increase casualties. Statistics as to the number of students killed in shootings wherein the Fire System was initiated, versus the number killed by a fire, is well-documented.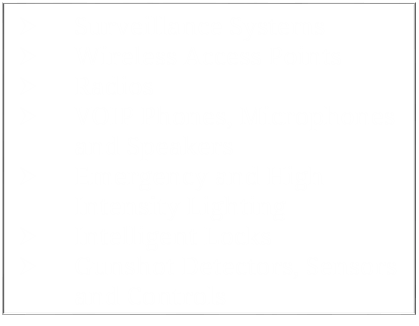 Surveillance System Survivability
Are available to work together with existing Fire Systems. The combination of technologies, will provide a powerful platform for on-site 24/7 effective monitoring and controls to effectively assist in directing occupants away from imminent danger. Emergency messaging to shelter-in-place, evacuate, and to communicate with first responder's directions to a rally point, is dependent upon a visual assessment from a safe location.
To effectively achieve these crucial elements, Emergency Operations Planning and Procedures (EOPs) using the described technologies are designed to allow Campus Security, Police, Fire and other first responders, to verify the threat, distribute Emergency Messaging and manage the crisis. Currently however, there are no survivability or design standards for surveillance system survivability. Without consideration for circuit supervision or power redundancy, EOP's may themselves fail to provide accurate and reliable data leading to loss of life.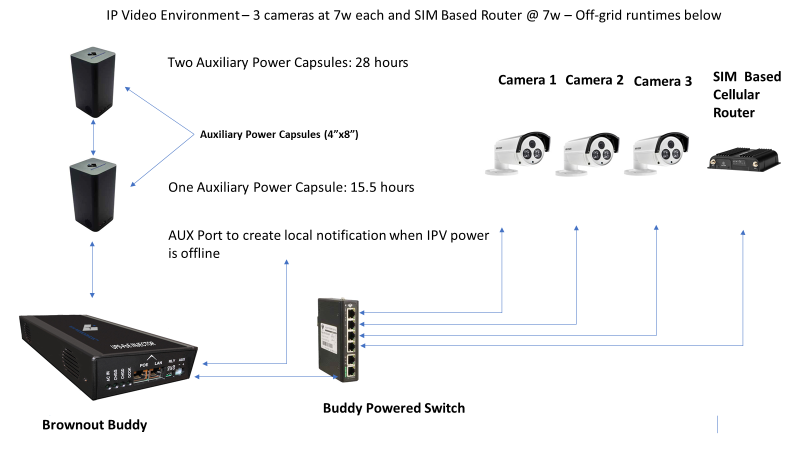 Combat Rule #1 – "Disrupt Power & Communications"
School Hardening / Safe Campus Initiatives –
"I can tell you what I'm not going to do…nothing. I am not going to do nothing" – Parent of School shooting victims
We don't want to talk about guns or politics. We only want to address the Safety and Security of our kids when they are at school.
BTU's role is supporting those responsible for Campus Safety, to insure adequate supervision and survivability of Security Systems used for Life Safety mitigation. The goal is designing systems that may be encompassed in a Facility's Emergency Operations Procedure (EOP), to operate in an uninterruptable fashion. Compelling factor, "Combat Rule #1 – Disrupt Power & Communications to leverage an immediate advantage over the Target". End Users may not be as knowledgeable as those willing to support their efforts. There is an assumption that 'mission critical' systems will always fully function when needed, even during off-grid periods, though without any means to assure that they will. Let us not make this assumption in future design criteria for School Safety. Decision makers are investing in highly sophisticated electronics. None of which are inherently designed to operate continuously, without a Continuous PoE source. A group of Security Industry Professionals have engaged in meaningful discussions regarding Safe Campus / School Hardening initiatives, in recent weeks. This article is intended to share that which has been determined, upon consulting with SMEs across Security, Life Safety, Emergency Operations Planning, Risk Management, Threat Assessment & Predictive Prevention, sectors. We are committed to not do nothing. We are doing our part to help keep our kids safe at school. The intent is to:
 * Leverage meaningful changes in 'Security / Life Safety design, reliability and deployment during duress' considerations
 * Drive more robust Security / Emergency Communication solutions through Distributed Recipient Mass Notification and redundant power
 * Emphasize the critical nature of a supervised, constant, "Uninterruptable Power Over Ethernet Supply™" for all things IoT
 * Support Safe Campus (School Hardening) initiatives and actively contribute to help make our schools safe again.
BTU is a proud Member of the Safer Buildings Coalition. Let's not do nothing, together.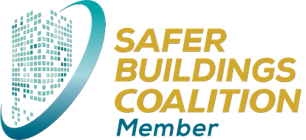 BTU Research, LLC ©Copyright (2019) All Rights Reserved
United on the Edge
The Ethernet, 5G and IoT are contributing to significant changes in the way information is gathered and utilized. New technologies, emerging to complement rapid data flow improvements, are crushing barriers and expanding all limits. The improvements are astonishing, adding new dimensions to network infrastructure and performance. Companies are participating in technology partnerships, combining knowledge and IP to more effectively advance these limits. Surveillance camera manufacturer Axis, and BTU Research are Technology Partners working together to improve the reliability of video capture in all environments, under any circumstance. Axis cameras operate in extreme environmental conditions, even doing so without light while producing video quality unimaginable only a few years ago. The improvement year over year of this equipment has been rapid with focus on protecting data on "The Edge" from network disruptions. This has been accomplished by incorporating on-camera recording and storage capacity or by wirelessly transferring data between an on-board wireless card via wireless access point. Both viable solutions, so long as Continuous PoE is delivered to the cameras and WAPs. Mission critical verticals have become common place and efforts are focusing on failsafe improvements for critical operations. The advances made with surveillance equipment, wireless technology and the cloud bring attention to the fact that power is the weakest link in the system. To address this, BTU Research introduced "Uninterruptible Power (over Ethernet) Supply"™ a new, cost effective solution to provide Continuous PoE to Edge devices anywhere, ensuring consistent power quality in any and all environments.
Cameras designed to work in hurricane conditions will now operate, without interruption when grid power goes down.
Poor power quality in wireless systems is disruptive to network infrastructure. Many power problems originate with the commercial power grid, which is subject to harsh weather conditions, equipment failure and accidents.
It is essential in any situation, that critical data capture/flow not be compromised. Advances in monitoring and controls where public safety is concerned falls into this category. The consequences of large-scale power incidents are well documented. In the USA, across all business sectors, an estimated $104 billion to $164 billion is lost due to power interruptions. Program and data corruption caused by power failure can create problems for software recovery operations that may take weeks to resolve. Security related products, especially surveillance camera systems, are the fastest growing segment of today's technology boom and represent a significant share of the losses described.
Surveillance and security in the public domain is in itself mission critical, creating the need to maintain video capture and flow without interruption. BTU Research has an immediate, cost effective solution to maintain power to surveillance equipment ensuring a continuous transmission and/or capture of video under any circumstance. "Uninterruptible Power (over Ethernet) Supply™" is a patented technology that makes any IP camera, a UPS camera. BTU's PoE injectors and switches take the place of conventional injectors and switches to provide a reliable and consistent source of power to the Edge. The effects of voltage drop and sags on sensitive electronics are eliminated, such as the case of the regular, annoying and dangerous camera shut downs caused by unstable power on ships and cruise lines. Power outages lasting hours or days, will not affect the continuous operation of these UPS cameras.