BTU Newsletter
In This Issue
• Time for a Cool Change
• BTU Adoption by World's Largest Cellular Retailer
• A Sign of the Times. Theme Parks Security Project Funding
Schedule an on-site Product Demonstration
866-268-9479 x 6
Email: info@bturesearch.com
Time for a Cool Change
In recent years, our Industry saw a migration from incandescent bulbs, to LED technology. The latter is more effective, efficient, with a smaller footprint. PoE UPS, is not dissimilar. For our Clients using legacy plug-in UPS devices for Ethernet powered Products, their UPS technology has not been brought current for today's applications. Once exposed to LED technology, Clients did not continued to insist on incandescent bulbs. those became extinct, when a more ideal solution was brought to market. Like lED bulbs, BTU is a significant advancement in technology, and ideally suited for the Client's PoE environment.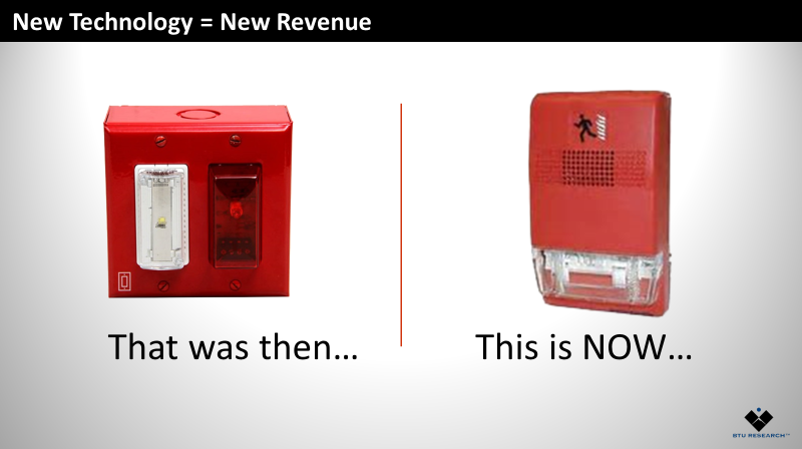 96 Hour Off-Grid Run-Time? No Problem…
The world's largest Global Cellular Sales provider is actively installing BTU across retail locations. Their stores achieve occupancy sensing, gunshot /  aggression detection, HVAC Control, monitored IP video (with on-board storage), emergency messaging and First Responder Networks via electronic "Pods". All essential to create a safer workplace with heightened Employee performance. Additionally, to minimize litigation, shrinkage and looting. Their internal Design Teams requested a 96 hour off-grid run time for the Pods. EASILY AND EFFICIENTLY ACCMPLISHED WITH BTU's core offerings, to include Auxiliary Power Capsules.
The Auxiliary Power Capsule is a 350Wh Lithium Ion Cobalt batter pack intended for use with the Brownout Buddy™. When connected to the Buddy's Auxiliary port, each Power Capsule provides an additional 350 watt hours of battery run time capacity. APCs are din rail mountable and may be positioned alongside the Brownout Buddy™.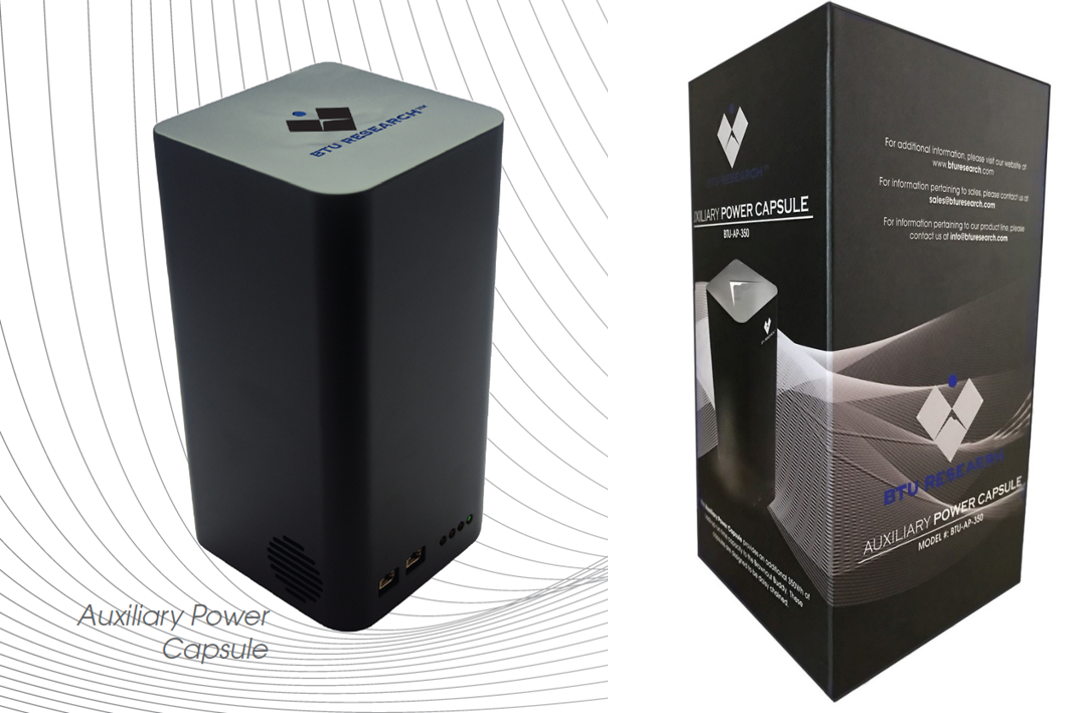 Security Projects at America's Theme Parks
may be DHS funded
Security expansion, Cyber Security, heightened Life Safety measures are being funded for America's Theme Parks, by DHS. Exemplifying the true threat of terroristic activities. BTU allows these to occur without trenching and other such disruption, that would otherwise be necessary. Tremendous Energy conservation was also introduced. Grid power is discontinued via photo sensors, at daylight. Emergency Call boxes, IP cameras, Radio Signal Transmitters are powered constantly, by virtue of connection to BTU. At night, when AC power is needed for parking lot lighting, BTU's Lithium Ion Power Packs are recharged.
POE Critical Infrastructure Market Is On The Edge. Positive Train Control PTC) is also an example of modern technology, that is essential to train passenger safety. The same technology is also used to protect Theme Park Guests on thrill-rides, roller coasters, and the like. PTC is a sensor based system that is dependent upon Continuous PoE in order to be affective.