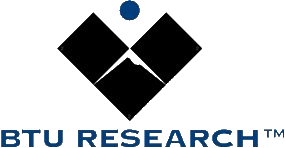 Surveillance System Survivability
Fire Alarm System requirements are clearly defined in massive code books and have been successful in providing safety to America's students for the past 65 years, with not one death reported as a result of fire during that period. Before the implementation of Fire Safety Regulation, during the period of 1937 to 1954, 755 students grades K-12 perished in school fires.
Today, we find it incumbent upon authorities to implement Life Safety and Communication Regulations; using technology readily available to effectively manage an active shooter crisis and save lives. Life Safety and Communications survivability is paramount to effective Emergency Management; just as Fire Codes have prevented death by fire in our schools for the past half century, Life Safety and Communications Codes will help to prevent or reduce the numbers of deaths caused by violence in schools.
Attacks in New York on September 11, 2001 bring into sharp focus the importance of having secure, intelligent buildings with systems that effectively determine the situation at hand and provide authorities with the information to best direct occupants from danger. Fire Alarms with Voice Evacuation Systems designed to unlock doors and prompt occupants to exit in an orderly fashion is outdated; and if left as the primary Life Safety System, may in fact be used nefariously to increase casualties. Statistics as to the number of students killed in shootings wherein the Fire System was initiated, versus the number killed by a fire, is well- documented.
Modern technology comprised of:
Surveillance systems
Wireless access points
Radios
VOIP phones, microphones, and speakers
Emergency and high intensity lighting
Intelligent locks
Gunshot detectors, sensors and controls
Are available to work together with existing Fire Systems.
The combination of technologies, will provide a powerful platform for on-site 24/7 effective monitoring and controls to effectively assist in directing occupants away from emanate danger. Emergency messaging to shelter-in-place, evacuate, and to communicate with first responders directions to a rally point, is dependent upon a visual assessment from a safe location.
To effectively achieve these crucial elements, Emergency Operations Planning and Procedures (EOPs) using the described technologies are designed to allow Campus Security, Police, Fire and other first responders, to verify the threat, distribute Emergency Messaging and manage the crisis. Currently however, there are no survivability or design standards. In most states, unlicensed contractors provide systems that are not designed as an integrated solution and do not meet the criteria proposed in this document. Unfortunately, EOPs operate under the illusion that all systems and devices are operational when in fact they may not be. Without consideration for circuit supervision or power redundancy, EOP's may themselves fail to provide accurate and reliable data leading to loss of valuable life.