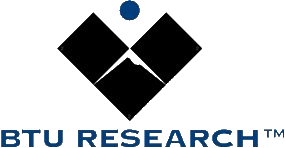 United on the Edge
Introduction
The Ethernet, 5G and IOT are contributing to significant changes in the way information is gathered and utilized.  New technologies, emerging to complement rapid data flow improvements, are crushing barriers and expanding all limits.  The improvements are astonishing, adding new dimensions to network infrastructure and performance. Companies are participating in technology partnerships, combining knowledge and IP to more effectively advance these limits. Hikvision USA and BTU Research have joined together to improve the reliability of video capture in all environments, under any circumstance.
Hikvision cameras now operate in extreme environmental conditions, even doing so without light while producing video quality unimaginable only a few years back. The improvement year over year of this equipment has been rapid with a mind to protecting data on "The Edge" from network disruptions.  This has been accomplished by incorporating on-camera recording and storage capacity or by wirelessly transferring data between an on board wireless card and a wireless DVR.  Both viable solutions so long as power remains consistently available to the camera.
Mission critical verticals have become common place and efforts are focusing on failsafe improvements for critical operations.  The advances made with surveillance equipment, wireless technology and the cloud bring attention to the fact that power is the weakest link in the system. To address this, BTU Research and Hikvision are combining technologies to bring UPS cameras to market with BTU's "Uninterruptible Power (over Ethernet) Supply"™.  A new, cost effective solution to provide UPS to edge PoE devices anywhere in minutes, ensuring consistent power quality in any and all environments. Cameras designed to work in hurricane conditions will now operate, without interruption when the power goes down.
Defining Factors
Poor power quality in wireless systems is always disruptive to network infrastructure.  Many power problems originate with the commercial power grid, which is subject to harsh weather conditions, equipment failure and accidents. Although these situations are the exception in more advanced nations, it is essential in any situation, that critical data capture/flow must not be compromised.  Advances in monitoring and controls where public safety is concerned falls into this category. For those less advanced nations with poor power, the disruptive occurrences are far more frequent and pose serious public safety concerns
[1]Today's sensitive electronics based technology demands power that is free of interruption or disturbance. The consequences of large-scale power incidents are well documented.  In the USA, across all business sectors, an estimated $104 billion to $164 billion is lost due to interruptions. Program and data corruption, caused by a power interruption can create problems for software recovery operations that may take weeks to resolve. Security related products, especially surveillance camera systems are the fastest growing segment of today's technology boom and represent a significant share of the losses described.
Surveillance and security in the public domain is in itself mission critical, creating the need to maintain data capture and flow.  Hikvision and BTU Research have an immediate, cost effective solution to maintain power to surveillance equipment ensuring a continuous transmission and/or capture of video under any circumstance.  "Uninterruptible Power (over Ethernet) Supply™" is a patented system that makes any IP addressable camera a UPS camera. BTU-UPS-POE injectors and switches take the place of, or work in conjunction with common injectors and switches to provide an instantaneous and glitch free, back-up power source to to the camera.  The affects of voltage drops and sags on sensitive electronics are eliminated, such as the case of the regular, annoying and dangerous camera shut downs caused by irregular ship's power on cruise lines.  Furthermore, power outages lasting hours will not affect the continuous operation of these UPS cameras.  The endurance test results, with various Hikvision cameras is included in a table further down in this paper.
The IEEE (Institute of Electrical and Electronic Engineers) has defined power quality disturbances shown in this paper and organized them into seven categories based on wave shape:
Transients
Interruptions
Sag / Undervoltage
Swell / Overvoltage
Waveform distortion
Voltage fluctuations
Frequency variations
Any one of these anomalies can result in system failure, unacceptable in mission critical operations. "Uninterruptible Power (over Ethernet) Supply" addresses each to prevent failure.  The BTU Products have a wide input range of 90 to 264VAC, rectifying any waveform distortion at the DC output. Sags or swells outside the input range, cause an instant switching from the AC source to a Li-Ion battery pack, providing the power needed to effectively operate the powered device (PD). Filtering of frequency variations and secondary surge protection is also provided.
Using the UPS-POE –Injector, commonly referred to as the Brownout Buddy™ or the UPS-POE-Switch with Hikvision's innovative Edge Technology, makes for a failsafe, always operational surveillance camera system. As Hikvision continues development of network solutions, such as with wireless DVR/NVRs, uninterruptible power delivered at the cameras ensures a continuous flow of data.
Endurance Testing
Hikvision USA requested endurance tests be undertaken with Hikvision cameras powered and backed up by "Brownout Buddies". The purpose was to confirm Hikvision cameras would operate on BTU-UPS- PoE power and to determine the length of time the cameras would operate under emergency power. Back-up power was supplied by the Brownout Buddy and in separate tests by the Buddy and a BTU Auxiliary Power Capsule. The capsule is meant to extend back-up endurance by up to 5 times using just the Buddy.
Testing the operating endurance of various Hikvision cameras on back-up power provided bu the UPS-POE Brownout Buddy Injector and in a separate test with the injector and the compact BTU Auxiliary Power Capsule connected to the injector. The following graph summarizes these results.
CAMERA ENDURANCE TEST RESULTS WITH BROWNOUT BUDDY AND AUX POWER CAPSULE

Hikvision Model No

Measured Power Output
Hrs W/ Brownout Buddy
Hrs w/Aux Power Capsule
Watts
Hours

Hours

DS-2DF8836IV-AELW

19.05

2.52

11.63

DS-2CD4324FWD-IZHS

9.98

4.80

22.08

DS-2CD4132FWD-IZ

5.86

6.56

30.18

DS-2CD4212FWD-IZH

5.47

6.91

32.53

DS-2CD4A25FWD-IZH8

4.51

8.43

38.70

DS-2CD2512F-I

1.87

10.33

52.80
Above: Test results of the Hikvision cameras paired with BTU-UPS-POE equipment tested May 18, 2016 to August 9, 2016
Tested at BTU Lab in Magnolia, TX 2016
BTU Research UPS POE-Hikvision IP Cameras Test
1.1 Hikvision
Name of Client/Organization

Name of Project

UPS Function & Time Testing

Hikvision USA
Name of Contact Person
Project Location
Project No.
Charlie McAndrew
Magnolia, TX
Hik-001
Contact's Mailing Address
City
Province
37823 Windy Ridge Trail
Magnolia
TX
City
Province
Postal Code
E-mail Address of Contact Person

77355

Telephone Number
Ext.
Fax Number

713

301-4140

1.1 Hikvision
Name of Client/Organization

Name of Project

UPS Function & Time Testing

Hikvision USA
Name of Contact Person
Project Location
Project No.
Charlie McAndrew

Magnolia, TX

Hik-001

Contact's Mailing Address

City

Province

37823 Windy Ridge Trail

Magnolia

TX
City
Province
Postal Code
E-mail Address of Contact Person

77355

Telephone Number
Ext.
Fax Number

713

301-4140

1.2 Project Description: Controlled environment test of the BTU Research UPS- PoE-Injectors 48V-30W-G and 48V-60W-G "Brownout Buddies" to determine its ability to power various Hikvision cameras while also providing continuous operation through an AC power disruption. A second objective was to determine the length of time each individual camera could be powered by UPS power.

1.3 Selection Process:

1)  BTU Research POI-UPS-30W G and POI-UPS-48-60W-G

2)  BTU Research Auxiliary Power Capsule "APC"

3)  Variety of Hikvision cameras of varied power consumptions

1.4 Work completed to date:

Testing of 6 Hikvision cameras, see page 3 of this report for the cameras and the test results of each under battery power.

1.5 Timeline of Project:

Start Test Work:

May 18, 2016

Completed Testing

Date: August 9, 2016